Island-Wide Delivery Now Available!
Your Safety is Our Main Priority
At Your Doorstep Within 24 Hours!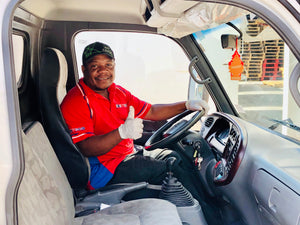 🇸🇽 Local Delivery Now Available! 🇸🇽
Send in your shopping list and our team will assemble your order and deliver it to your address. We are currently offering a discounted flat-fee delivery charge of only $2.50 per order!
Our staff always wear gloves , masks and face shields to follow safety protocols to ensure your items are handled with the highest standards of hygiene.
*No minimum purchase total / Payments via debit/credit cards preferred / We also accept exact cash amounts in a sealed envelope / All items are sold by the case*
What our clients say:
One of the Best Services provided during this Shutdown received my order in time. I am a satisfied customer. Keep Up The Good Work!

Dafny Dimanche-St H.
Thanks so much folks for the expedient response to get us some needed essentials... Keep Healthy & Safe!

Lisa B.
Great Service!!! Response received and goods delivered on time... Thank you Divico

Janine H.
Join Divico's Exclusive Mailing List
Become a DIVICO elite member! Enjoy seasonal email exclusives only redeemable when you're subscribed*